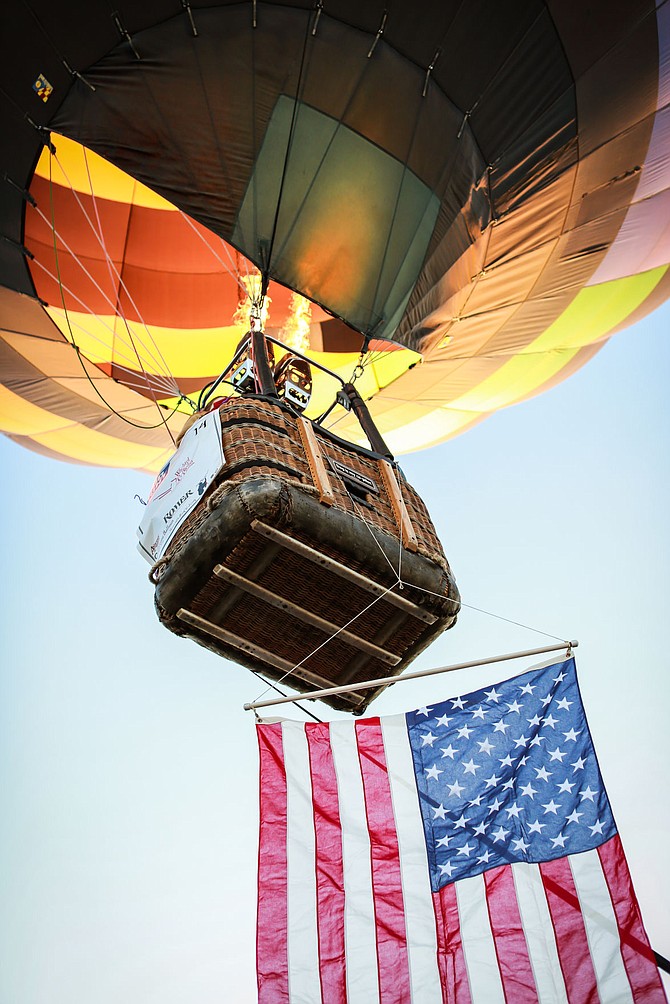 Lake Havasu City resident Christine Garrison hadn't seen Scheyer, her cousin, in 15 years. But the Havasu Balloon Festival and Fair was just the event to draw Scheyer to Havasu for a reunion. Morgan Braden, a friend of Garrison's and owner of Havasu Balloon Hospital, invited Garrison and her cousin to fly with him Thursday morning. (Photo by Tyanna Renee Wilson via Today's News-Herald)
Stories this photo appears in: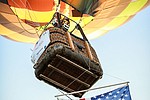 Flying in a hot air balloon was something Oregon resident Linda Scheyer always wanted to do, but never had the opportunity. Fortunately for Scheyer, her cousin had friends in high places.
By Brandon Messick, Today's News-Herald
January 13, 2019