Mohave County Superior Court Judge Steven Moss delivered the final order of condemnation in the City's legal battle with the Kingman Airport Authority on Jan. 23. (Daily Miner file photo)
Stories this photo appears in: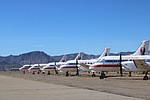 So as long as the City of Kingman has little dreams of the airport, why should anyone else take interest?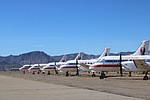 According to court documents, Spencer Fane LLP, the law firm of KAA's attorney Andrew Federhar, may keep the approximately $193,714 it was paid by KAA.