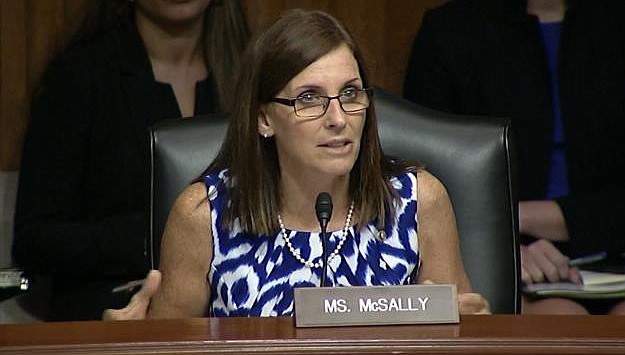 Sen. Marth McSally speaks on the importance of the Land and Water Conservation Fund during a U.S. Senate Committee on Energy and Natural Resources hearing June 25. A Republican opponent has entered the fray to challenge her in the primary for her Senate seat. (Office of U.S. Sen. Marth McSally photo)
Stories this photo appears in: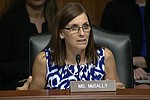 Sen. Martha McSally is facing a potential primary opponent within her party, who is another staunch Trump supporter and a skincare company executive in Daniel McCarthy. McSally was appointed to her seat in early 2019 after losing a 2018 Senate race to Democrat Kyrsten Sinema. In 2020, she will face another Democratic challenger, retired astronaut Mark Kelly. A challenger in the primaries would only slow her down.