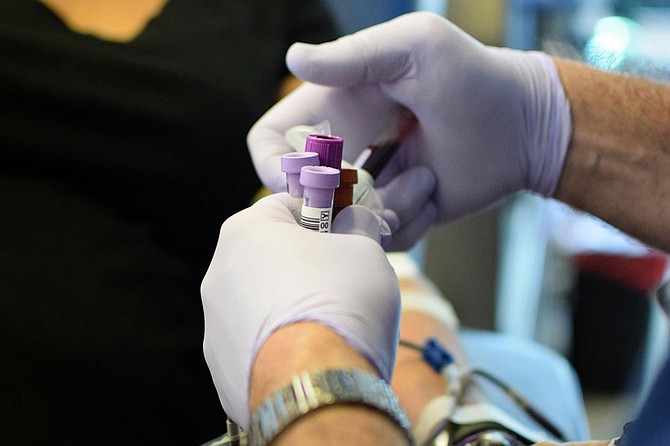 A technician secures several test tubes filled with blood during a drive in New Orleans in 2014. Companies are trying to develop blood tests that can look for signs of many types of cancer at once. (Photo by Vegasjon, cc-by-sa-4.0, https://bit.ly/2ELAZUk)
Stories this photo appears in: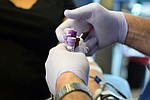 A California company says its experimental blood test was able to detect many types of cancer at an early stage and gave very few false alarms in a study that included people with and without the disease.