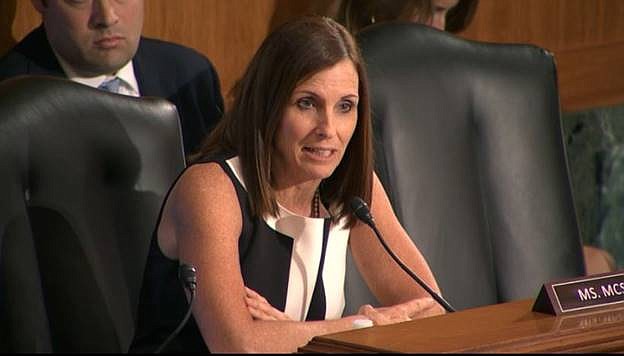 Sen. Martha McSally (R-AZ) spoke up on behalf of small businesses in Arizona communities on May 15, 2019 that have faced significant difficulties as a result of cumbersome, poorly targeted banking regulations. McSally is on the other side of the argument from Gov. Doug Ducey when it comes to tariffs. (Photo courtesy of Office of Sen. Martha McSally)
Stories this photo appears in:
Got something on your mind? Tell us about it in 40 words or less. If your rant or rave is about a specific story, please mention the headline.
PHOENIX – Gov. Doug Ducey took a swat of sorts Monday at businesses who are concerned about the effects of the president's threatened tariffs on the state and national economy.