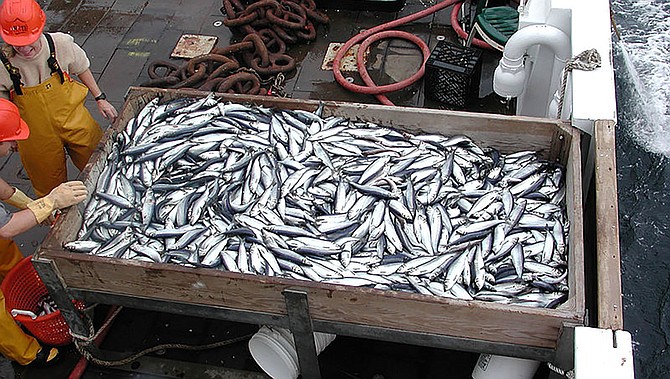 Herring are shown on a fishing boat in this file photo. An international study used computer models to project that for every degree Celsius the world warms, the total weight of life in the oceans drop by 5%. (Photo by NOAA Fisheries, https://bit.ly/1hVTdVw)
Stories this photo appears in: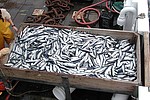 The world's oceans will likely lose about one-sixth of their fish and other marine life by the end of the century if climate change continues on its current path, a new study says.
By SETH BORENSTEIN, AP Science Writer
June 12, 2019