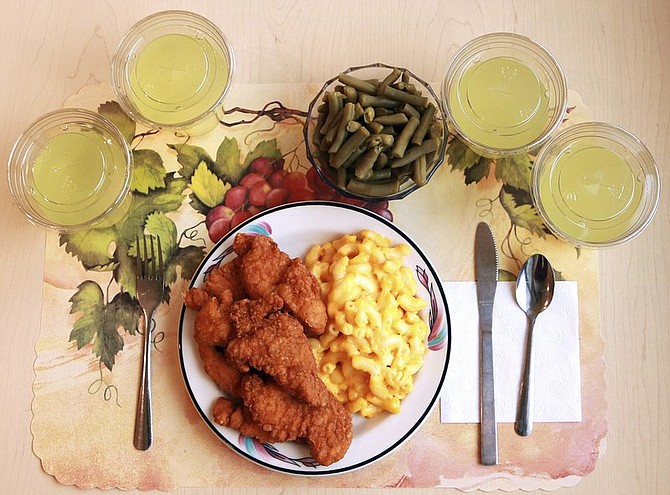 An "ultra-processed" lunch including brand name macaroni and cheese, chicken tenders, canned green beans and diet lemonade. Researchers found people ate an average of 500 extra calories a day when fed mostly processed foods, compared with when the same people were fed minimally processed foods. (Paule Joseph, Shavonne Pocock/NIH)
Stories this photo appears in:
Chips, soda and frozen pizzas tend to be full of salt, sugar and fat, but now scientists are trying to understand if there's something else about such processed foods that might be bad for us.
By ANDICE CHOI, AP Food & Health Writer
June 15, 2019