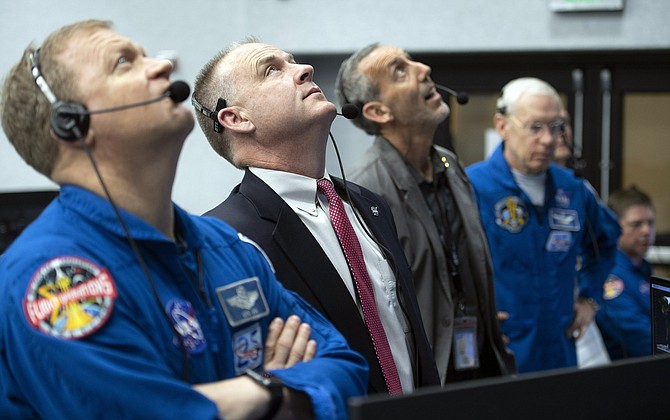 NASA astronaut Eric Boe, assistant to the chief of the astronaut office for commercial crew, left, and Norm Knight, deputy director of flight operations at NASA's Johnson Space Center watch the launch of a SpaceX Falcon 9 rocket carrying the company's Crew Dragon spacecraft on the Demo-1 mission from firing room four of the Launch Control Center, Saturday, March 2, 2019 at the Kennedy Space Center in Florida. America's newest capsule for astronauts rocketed Saturday toward the International Space Station on a high-stakes test flight by SpaceX. (NASA/Joel Kowsky)
Stories this photo appears in: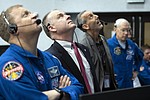 The only passenger was a life-size test dummy, named Ripley after the lead character in the "Alien" movies. SpaceX needs to nail the debut of its crew Dragon capsule before putting people on board later this year.
By MARCIA DUNN, AP Aerospace Writer
March 2, 2019