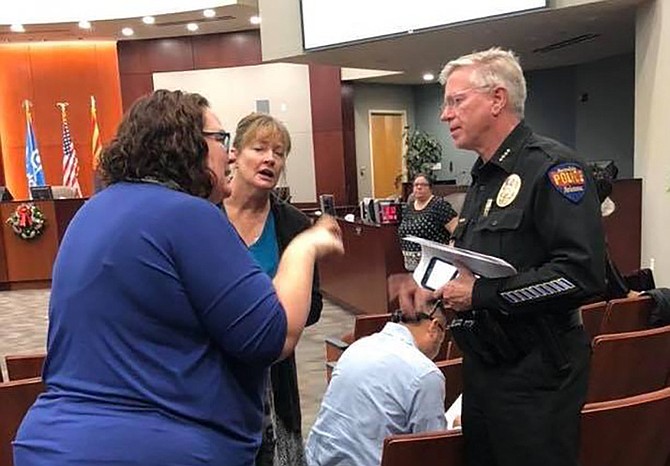 Beca Bailey, Arizona Commission for the Deaf and the Hard of Hearing Community Engagement Liaison, discusses with Chief Nannenga on ways the Avondale Police Department can improve internally for officers to effectively interact with people with hearing loss. Kingman Police will soon be receiving training from the commission. (AzCDHH photo)
Stories this photo appears in: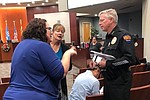 Deputy Chief Rusty Cooper does not know what to expect from the training, but he is excited to take it. The Arizona Commission for the Deaf and Hard of Hearing will teach Kingman officers how to approach deaf, hard of hearing and deaf-blind citizens.