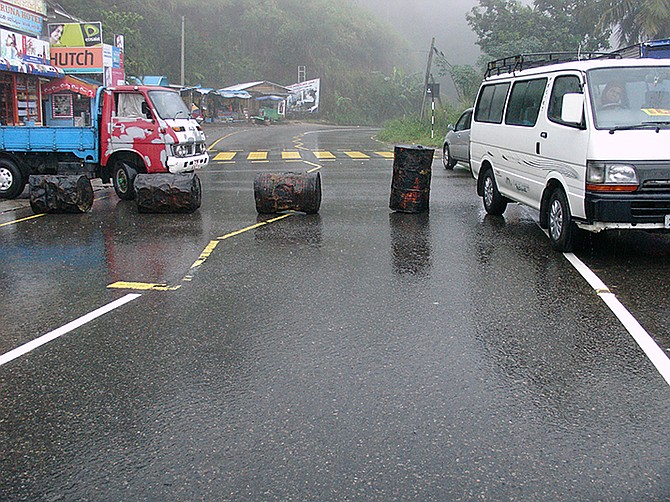 A roadblock in Sri Lanka. Catholic officials and parents in Sri Lanka are hopeful that church-run schools will begin to reopen soon for the first time since April's devastating Easter Sunday attacks on churches and hotels. (Photo by Goran tek-en, cc-by-sa-4.0, https://bit.ly/2HkYXaK)
Stories this photo appears in:
All of the island nation's schools were set to reopen the day after the bombings following a two-week break, but they remained closed after the attacks, which killed more than 250 people and injured hundreds more.
By KRISHAN FRANCIS, Associated Press
May 16, 2019