The current Mohave County animal shelter at 950 Buchanan St. is old and past its prime, and Supervisor Jean Bishop is asking her fellow supervisors to approve $3 million for a new shelter. (Photo by Agata Popeda/Daily Miner)
Stories this photo appears in: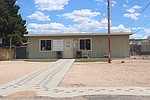 Got something on your mind? Tell us about it in 40 words or less.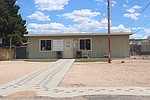 The animal shelter issue will come back again during the Monday, June 3 Mohave County Board of Supervisors meeting in the County Administration Building, 700 W. Beale St.