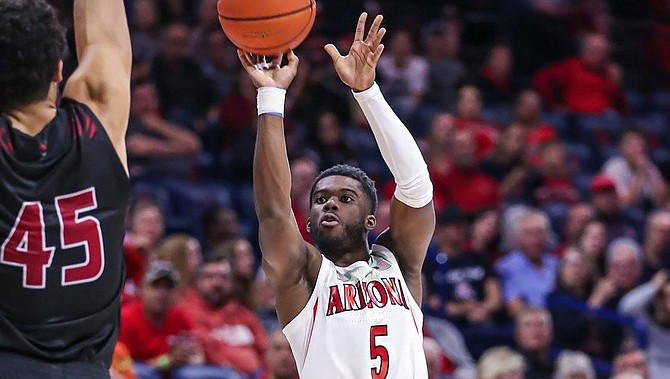 Max Hazzard and the Wildcats opened the 2019 season with a 91-52 rout of Northern Arizona on Wednesday night. (Photo courtesy of Mike Christy/Arizona Athletics)
Stories this photo appears in:
Five-star prospects Nico Mannion and Josh Green headlined Sean Miller's latest recruiting class and for good reason. Both are smooth, athletic, don't play like freshman.