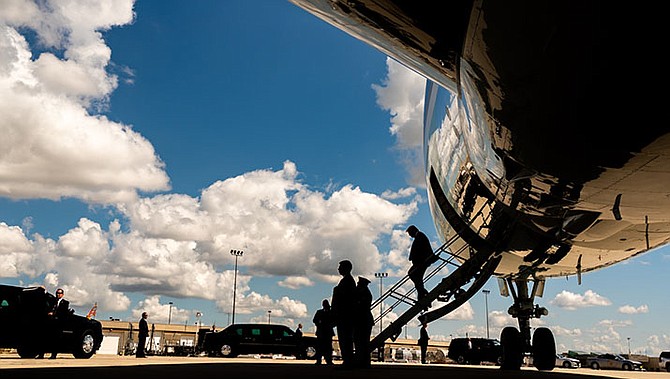 U.S. President Donald Trump walks off the plane in Iowa on Tuesday, Aug. 18. Trump visited Arizona later in the day. (Official White House photo/Public domain)
Stories this photo appears in: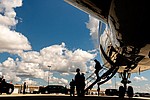 Grappling for votes – and the spotlight – as Democrats hold their national convention, President Donald Trump targeted voters in key states and constituencies Tuesday and promised a pardon for Susan B. Anthony, a leader in the women's suffrage movement.
By JILL COLVIN, Associated Press
August 18, 2020