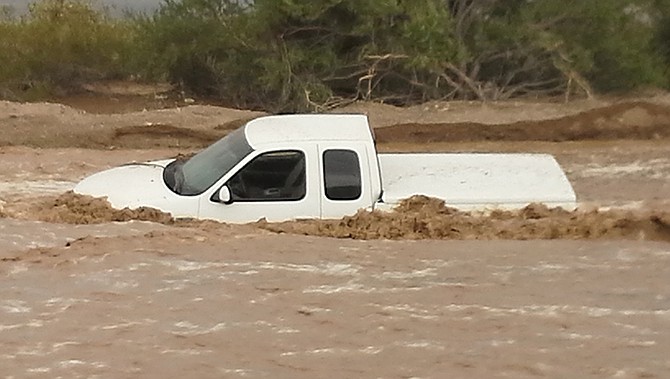 This pickup truck washed down stream during a 2014 flash flood on Stockton Hill Road. Note the water is relatively smooth, indicating it's too deep to cross. (Photo by Luis Vega/For the Miner)
Stories this photo appears in:
Mohave County doesn't have cold mountain streams that flow year-round, what most think of as swift water.