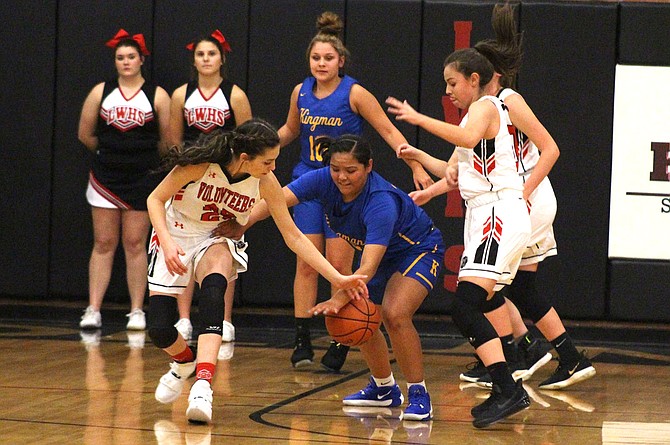 Lee Williams senior Hayle Davis, left, and teammate Lia Lucero swarm Kingman's Star Talayumpteua earlier this season. The Lady Vols' defense paid off Friday in a 57-12 rout at River Valley. (Miner file photo)
Stories this photo appears in: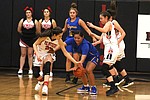 It's no secret that the Lee Williams High School girls basketball team is focused on its defense.