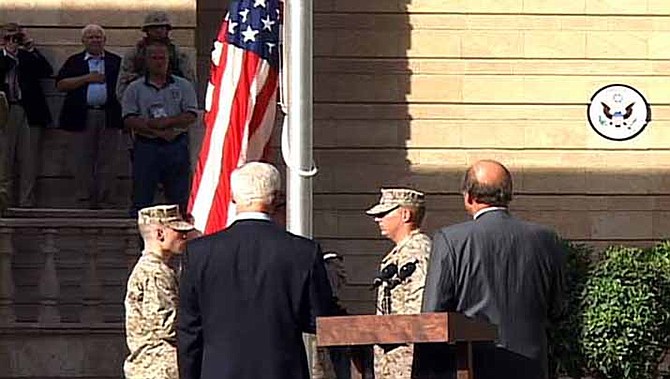 U.S. Ambassador to Iraq John D. Negroponte, right, shows honors to the colors as U.S. Marines raise the U.S. flag on the grounds of the new U.S. Embassy in Iraq on July 1, 2004. Protesters outside the embassy broke down a door and set fire to a reception area, angered by U.S. airstrikes targeting an Iran-backed militia. (U.S. Defense Department photo/public domain)
Stories this photo appears in: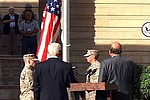 At the midway point of his annual Christmas vacation, President Donald Trump huddled at his Florida club with his top national security advisers.