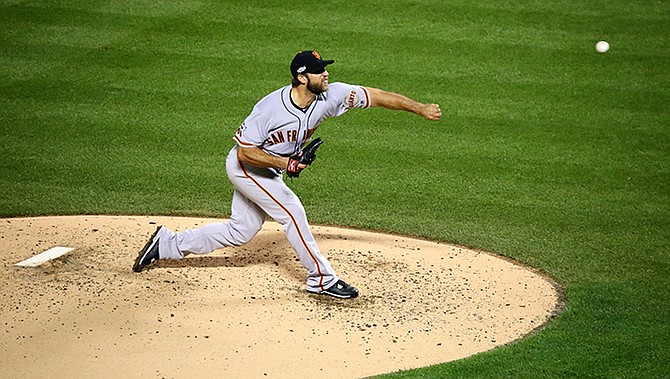 Madison Bumgarner, a recent acquisition of the Arizona Diamondbacks, reported to camp in good shape. He is shown in action for the San Francisco Giants. (Photo by Arturo Pardavila III, ccy-by-sa-2.0, https://bit.ly/38BLZBA)
Stories this photo appears in: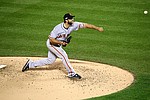 Arizona's new pitching addition Madison Bumgarner was having a little fun on the mound during his first summer workout on Saturday, dropping down sidearm and firing a fastball that buzzed catcher Stephen Vogt, who quickly spun out of harm's way.
By DAVID BRANDT, AP Sports Writer
July 7, 2020