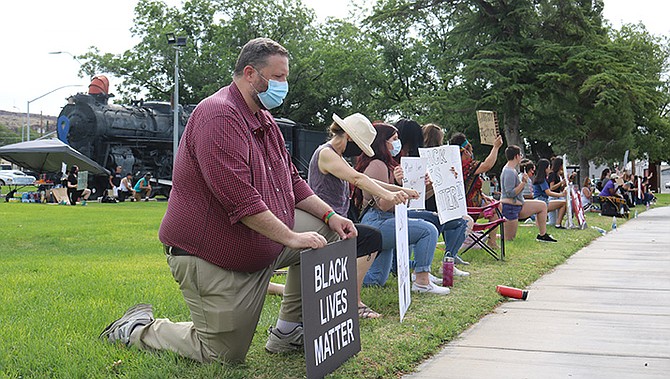 Several dozen protesters had turned out by 8 a.m. Tuesday, June 2 at Locomotive Park, 310 W. Beale St. (Photo by Travis Rains/Kingman Miner)
Stories this photo appears in: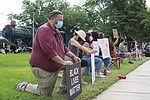 Let us know what's on your mind in 40 words or less. Submit Rants and Raves at kdminer.com/rants-and-raves or email editorial@kdminer.com. If your rant/rave is about a specific story please mention the headline.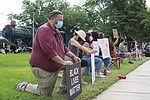 The Black Lives Matter protest at Locomotive Park is going "very, very well," according to Kingman Police Chief Rusty Cooper, who explained that while organizers are making every effort to keep the event peaceful, the National Guard will have a presence in Kingman this afternoon in case some wish to change the intent of the event into one of a more disturbing nature.