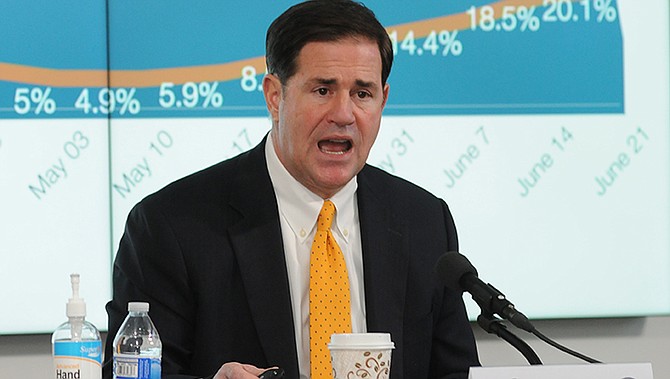 Arizona Gov. Doug Ducey talks to the media on Thursday, June 25. The governor said the only way the state can stop the rising tide of coronavirus cases would be for people to stay home when possible, and wear masks when in public. (Photo by Howard Fischer/For the Miner)
Stories this photo appears in: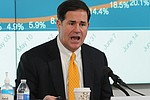 Let us know what's on your mind in 40 words or less. Submit Rants and Raves at kdminer.com/rants-and-raves or email editorial@kdminer.com. If your rant/rave is about a specific story please mention the headline.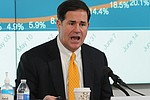 Gov. Doug Ducey is defending indoor political rallies with thousands of people without masks even as he admitted the only way Arizona will stop the upward trend of infections is if people mask up and stay home.