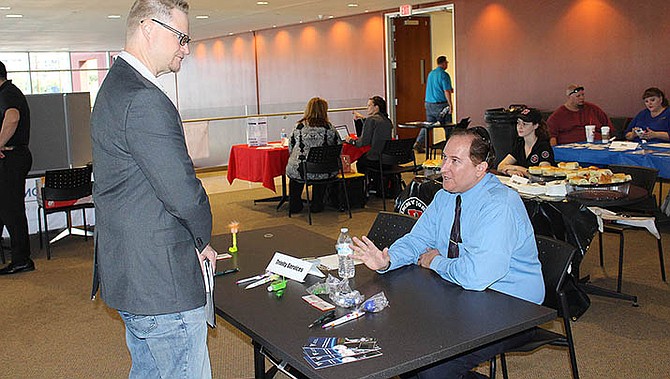 A job fair is shown in Kingman in 2019 during happier times for workers. According to the Associated Press, Arizona paid out over $500 million in jobless benefits last week as the economy remains stalled due to the coronavirus pandemic. (Miner file photo)
Stories this photo appears in: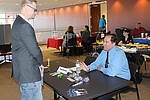 Arizona paid $519 million in jobless benefit payments last week as the Department of Economic Security caught up with weeks of overdue benefits for thousands of applicants who are unemployed because of the coronavirus pandemic.