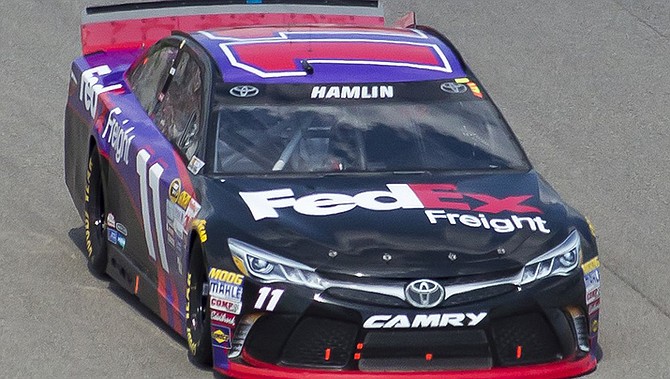 Denny Hamlin won the NASCAR race at Darlington Raceway on Wednesday, May 20. It was his second win of the season. (Photo by Paul R. Lively, cc-by-sa-2.0, https://bit.ly/2Xc4GGI)
Stories this photo appears in:
Denny Hamlin won NASCAR's first Wednesday race since 1984 when rain stopped the event with 20 laps remaining at Darlington Raceway.