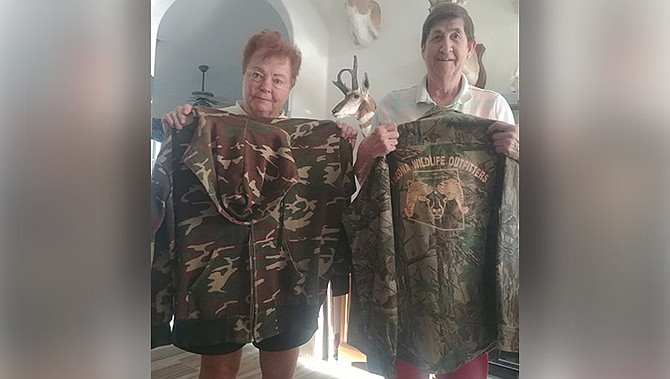 Page McDonald, left, and Jennifer Chambers pose with some of the hunting gear that Chambers donated to the Arizona Elk Society's Heroes Rising program. The program provides clothing and other outdoors gear for disabled veterans. (Photo by Don Martin/For the Miner)
Stories this photo appears in: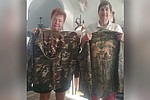 One of the issues that unfortunately faces widows when their husbands pass away is what to do with their spouses' camouflage clothing and hunting items.