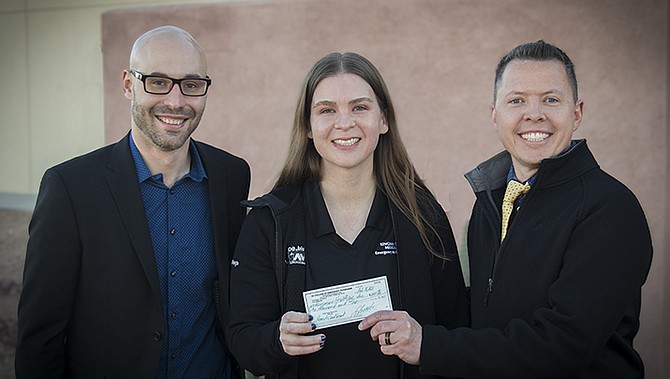 Sasha Reid, DO, the administrative chief resident at Kingman Regional Medical Center, has been awarded with a $1,000 research seed grant by the Arizona College of Emergency Physicians. She is shown with, left, Anthony Santarelli, PhD, KRMC clinical research administrator, and Adam Dawson, DO, medical director of KRMC's Emergency Department. (KRMC courtesy photo)
Stories this photo appears in: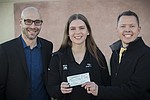 According to a KRMC news release, the project looks at substitutes for ultrasound gel, evaluating whether lower-cost alternatives deliver comparable results in image quality and ease-of-use.