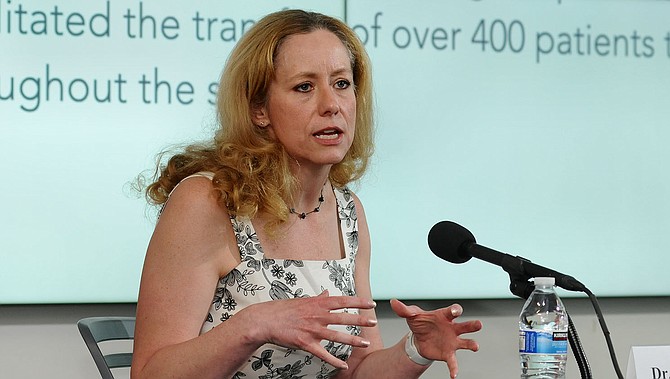 Arizona, which has the highest COVID-19 diagnosis rate in the nation, reported more than 11,000 new cases of the coronavirus on Friday, Jan. 8. Dr. Cara Christ, the Arizona health director, is shown. (File photo by Howard Fischer/For the Miner)
Stories this photo appears in: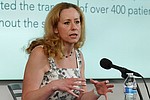 Arizona, beset by the worst CODID-19 diagnosis rate among U.S. states, on Friday reported over 11,000 additional known COVID-19 cases and nearly 200 more deaths.