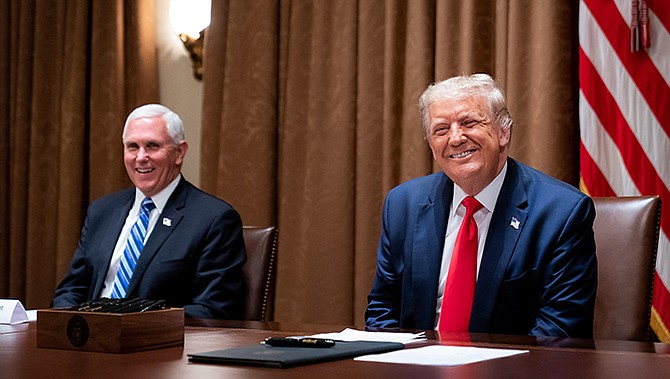 Vice President Mike Pence and President Donald Trump are shown during happier days in this White House file photo. The pair met Monday, Jan. 11 after not speaking following the riot at the U.S. Capitol on Wednesday, Jan. 6. (Official White House photo/Public domain)
Stories this photo appears in: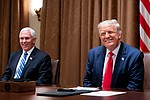 President Donald Trump and Vice President Mike Pence appear to have come to a détente after nearly a week of silence, anger and finger-pointing.
By JILL COLVIN and ZEKE MILLER, Associated Press
January 12, 2021