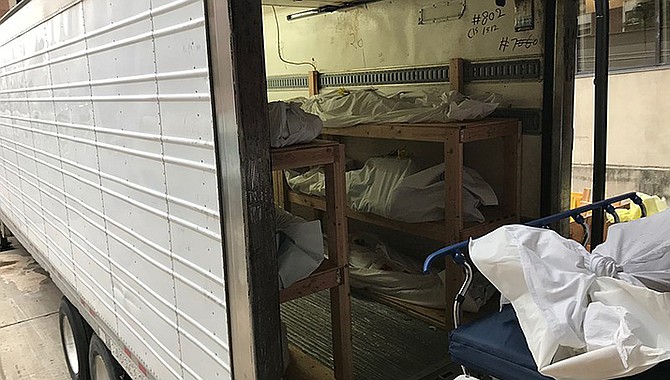 Bodies of COVID-19 victims are loaded into a refrigerated trailer in Hackensack, New Jersey in this file photo. The U.S. set a single-day record for virus deaths with over 4,300 on Wednesday, Jan. 13. (Photo by Lawrence Purce, cc-by-sa-1.0, https://bit.ly/3smuVch)
Stories this photo appears in: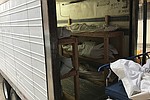 Coronavirus deaths in the U.S. hit another one-day high at over 4,300 with the country's attention focused largely on the fallout from the deadly uprising at the Capitol.