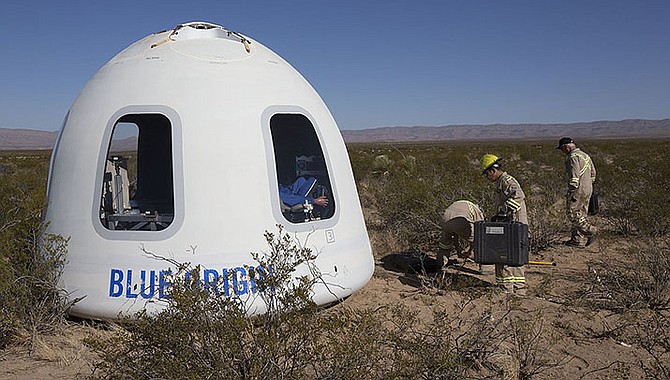 Jeff Bezos became the second billionaire in a week to blast off into outerspace in his own rocket on Tuesday, July 20. The crew capsule from his Blue Origin New Shepard rocket is pictured after a test flight. (Photo by NASA/Public domain)
Stories this photo appears in: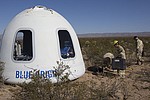 Jeff Bezos blasted into space Tuesday on his rocket company's first flight with people on board, becoming the second billionaire in just over a week to ride his own spacecraft.
By MARCIA DUNN, AP Aerospace Writer
July 20, 2021