Stories this photo appears in: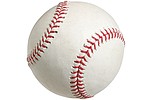 The major league batting average dropped to .244 this season, its lowest since the year of the pitcher in 1968, though offense picked up markedly following baseball's midseason crackdown on grip-enhancing substances for pitchers. MLB's stricter enforcement had the desired impact, ending a run of 12 consecutive full seasons in which strikeouts had set records annually.
By RONALD BLUM, AP Baseball Writer
October 7, 2021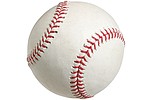 Major League Baseball and the players' association sent the Federal Mediation and Conciliation Service letters of intent to seek new labor terms as the Dec. 1 expiration of the sport's collective bargaining agreement approaches.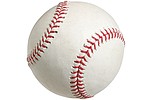 Blake Snell struck out 13 over seven sharp innings, Jake Cronenworth homered and drove in both runs, and the San Diego Padres defeated Madison Bumgarner and the Arizona Diamondbacks 2-0 on Sunday.
By TIM POWERS, Associated Press
August 9, 2021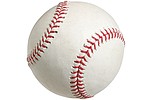 All-Star slugger Joey Gallo hit his first home run since the break, a towering three-run shot to put Texas ahead, and also had two more assists from right field as the Rangers ended a 12-game losing streak with a 5-4 win over the Arizona Diamondbacks on Tuesday night.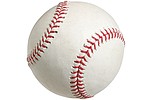 Branden Boissiere went 4-for-6 with two doubles, driving in five runs and scoring three, and No. 5 seed Arizona pounded out 20 hits to roll to a 16-3 victory over No. 12 seed Mississippi in the rubber game of the Tucson Super Regional on Sunday, earning the Wildcats a trip to the College World Series.