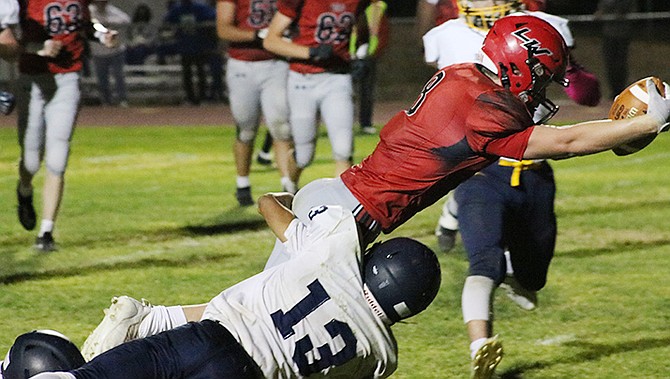 Junior Troy Edwards of Lee Williams High School stretches for extra yardage. He leads the Vols in receiving yards with 505 on 25 receptions. (File photo by Travis Rains/Kingman Miner)
Stories this photo appears in: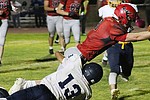 The Lee Williams High School Volunteers are headed to the playoffs for the first time since 2014 and for the first time in Class 4A, with head coach Patrick O'Boyle saying his battle-tested No. 11 squad is looking forward to the matchup against sixth-seeded Apache Junction on Friday, Nov. 19.