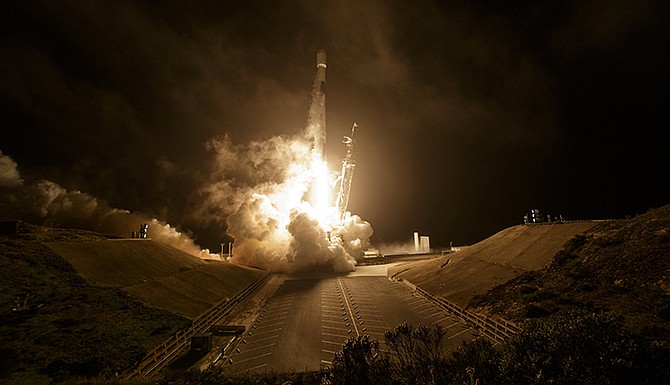 The unmanned DART spacecraft takes off from Vandenberg Air Force Base on Wednesday, Nov. 24. It will crash into an an asteroid in about 10 months in a test to see if it can change its orbit and protect the planet from asteroid strikes in the future. (NASA photo/Public domain)
Stories this photo appears in: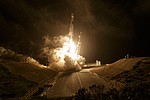 NASA launched a spacecraft Tuesday night on a mission to smash into an asteroid and test whether it would be possible to knock a speeding space rock off course if one were to threaten Earth.
By JOHN ANTCZAK, Associated Press
November 24, 2021