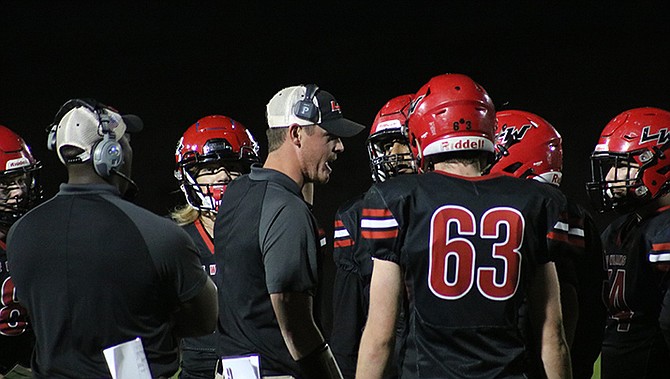 Head Coach Patrick O'Boyle, center, talks to his team during a timeout in this Miner file photo. The Vols face Mesquite High School in a Class 4A state playoffs quarterfinal game on Friday, Nov. 26. (Miner file photo)
Stories this photo appears in:
The 11th seeded Lee Williams High School Volunteers are headed to the state Class 4A quarterfinals for the first time in the football program's history, and will look to knock off a third-seeded Mesquite squad which has claimed the 4A state championship two years in a row.