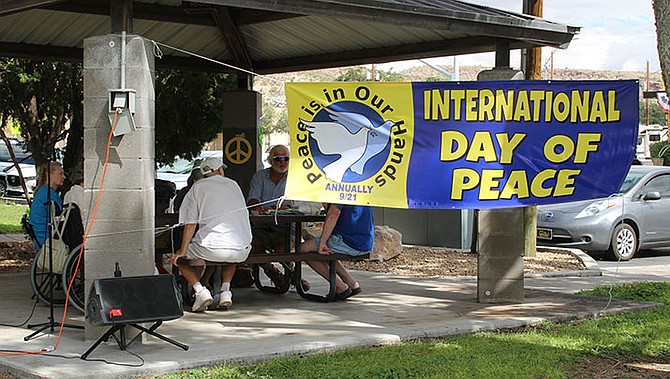 Kingmanites observed the International Day of Peace at Locomotive Park on Wednesday, Sept. 21. (Kingman Miner photos)
Stories this photo appears in:
In Ukraine, Yemen and Ethiopia; in Syria, Afghanistan, Libya and more, there is armed conflict. It may not be a world war, but make no mistake, the world is at war.