Recent Stories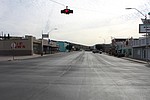 Just over 81,000 Arizona small businesses were approved for loans worth $8.6 billion under a government program meant to keep people employed during the COVID-19 pandemic, according to data released Monday by the federal government.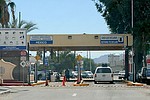 Residents of the town of Sonoyta, across from Lukeville, Arizona, briefly blocked the main road leading south from the U.S. border over the weekend over fears of coronavirus outbreaks.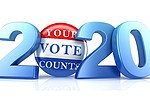 The deadline to register to vote or update a party preference for Arizona's Aug. 4 primary election is Monday, and the Secretary of State's office is urging potential voters not to miss the cutoff. Citizens must be at least 18 by the Nov. 3 general election date and a resident of the state to vote in the primary.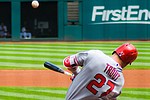 His N-95 mask squarely in place, Mike Trout stroked line drives, streaked around the bases and caught flyballs at Angel Stadium.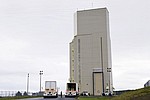 A company wants to use an advanced balloon to fly customers from Earth's surface in Alaska to the highest reaches of the atmosphere.
Some hotels and casinos in Laughlin. Nevada, have closed again after employees tested positive for COVID-19, officials said.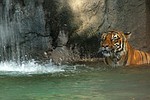 A Malayan tiger at a zoo in Tucson was euthanized Thursday for advanced kidney disease, officials said.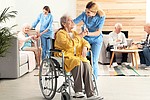 Nursing home residents are among the Americans getting $1,200 checks as part of the U.S. government's plan to revive the economy. But with many long-term care facilities under lockdown to prevent COVID-19 outbreaks, what are the rules around how the money is handled?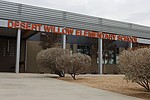 Arizona voters are likely to see four voter initiatives on their November ballot, although all four must first survive a review of qualifying signatures turned into the Secretary of State's office this week and legal challenges that routinely are made.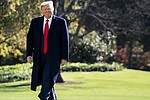 About 7 in 10 white evangelical Protestants approve of President Donald Trump's handling of his job, according to a new survey - support from a cornerstone of his political base that has remained strong following a polarizing church visit and a Supreme Court ruling on LGBT discrimination that disheartened some conservatives.