Recent Stories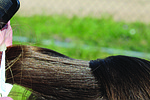 After mounting criticism, Arizona Gov. Doug Ducey on Friday ordered hair and nail salons, barbers and other businesses that provide personal services to close to slow the spread of the new coronavirus.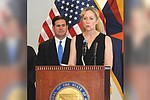 Arizona's governor on Wednesday asked President Donald Trump to issue a major disaster declaration for the state as it braces for a surge of coronavirus cases.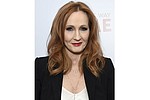 J.K. Rowling is hoping a dash of Harry Potter will help families confined to their homes during the coronavirus pandemic.
Elmo, Rooster and Cookie Monster are doing their part to help keep kids safe as the coronavirus pandemic grinds on.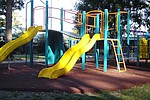 The city of Phoenix is closing playground equipment at parks in the state's most populous city to help restrict the spread of the coronavirus.
A Navy hospital ship with 1,000 beds arrived Monday in New York City as officials pressed for more federal help.
Bracing the nation for a coronavirus death toll that could exceed 100,000 people, President Donald Trump extended restrictive social distancing guidelines through April, bowing to public health experts who presented him with even more dire projections for the expanding coronavirus pandemic.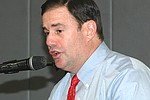 A woman who has been a key figure leading Arizona's response to the coronavirus pandemic has resigned after complaining she was being sidelined from her role.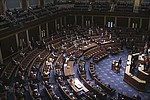 President Donald Trump signed an unprecedented $2.2 trillion economic rescue package into law Friday, after swift and near-unanimous action by Congress this week to support businesses, rush resources to overburdened health care providers and help struggling families during the deepening coronavirus epidemic.
No more Peeps are being hatched for at least a couple of weeks – but it shouldn't affect Easter baskets.