Recent Stories
When the offense is not producing runs, it is very difficult to win games – especially in Little League.
Everyone has a bad day from time to time and the best thing to do is simply turn the page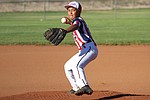 Back-and-forth battles in Little League are always fun, but one team has to walk away victorious and that was Lake Havasu City on Tuesday night.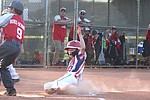 Kingman North Little League made its presence known Monday night in the first round of the 8-10 All Stars Tournament.
Natalie Dawn Willard was no ordinary young lady.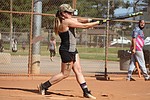 The eighth annual John Bathauer Memorial Scholarship Tournament took place Saturday at Centennial Park with 21 teams taking part in the action.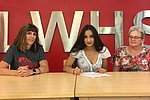 Darleen Bland is no stranger to tough competition after making a pair of trips to the Division III State Championship during her junior and senior years.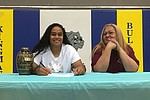 Kearra Tauta proved during her senior year that she had the talent and drive to play at the next level – especially after averaging 11.2 points and 7.8 rebounds per game.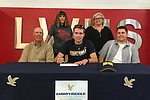 Embry-Riddle Aeronautical University in Daytona Beach, Florida is more than 2,000 miles away from Lee Williams High School, but Zack Tempert knows the adjustment is just another challenge in life.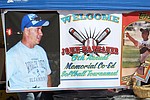 Grab your bats and baseball mitts, the John Bathauer Memorial Scholarship Tournament is right around the corner.
This Week's Circulars
To view money-saving ads
For as little as $3.49*