Recent Stories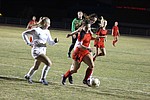 A squad faces a number of tests during a season, but one of the toughest is recovering from the first loss of the season.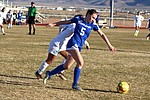 It was a tough Friday at home for the Kingman High School girls soccer team as it couldn't find the back of the net in an 11-0 loss to 15th-ranked Yuma Catholic.
The Kingman Academy High School girls basketball team knows its success depends on how well it plays defense.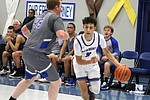 Not many squads find a way to rally from a 10-point deficit, especially in the second half.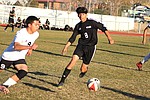 As the old saying goes, 'defense wins championships,' but a squad still needs the offense to contribute in order to tally victories.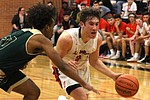 It's difficult to go on the road this late in the season, especially in a very competitive 4A Grand Canyon Region.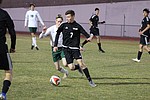 Any squad would want to be at full strength when the No. 5 ranked team in the 4A Conference comes to town for an important region opener.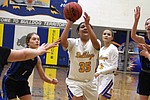 No lead is safe in a crosstown rivalry game as a squad can find a second-half surge and inch within striking distance.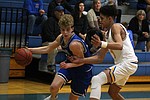 The Kingman and Kingman Academy high school boys basketball teams are quite familiar with each other, dating back to their first meeting in 2013.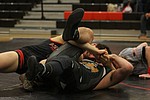 Christian Marzo isn't nearly as experienced as his Lee Williams High School wrestling teammates, but that hasn't stopped him from finding success.