Moving ahead we now need to take a serious look at fixing the mess known as voting in this nation.
Trump stated he was going to sue all of the electors of the Electoral College for participating in the rigging of the election.
Although it means nothing – since Trump is going to lose – some fact-checking his third debate performance needs to be done.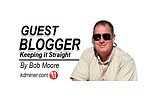 The self-professed sexual assaulter and pedophile Donald Trump has made many claims about how he is the only one that can "fix" our nation.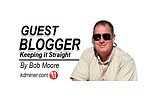 The election results were surprising, not the least of all to supporters of Donald Trump.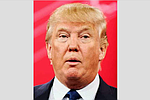 One of the rants heard from Trump has been his insistence that "only he" can bring jobs back to our nation and stop companies from outsourcing around the world.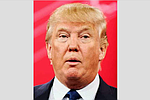 Prepare to be horrified, entertained - or both.
A clean bill of health for Hillary Clinton has not stopped the right from posting fake medical records on the internet purporting to show she is suffering from seizures and dementia for their slavish followers to spread as if they are gospel.
Being stupid is a lifestyle choice. Trump voters. But I repeat myself.
Trump's plans for tax reform, regulatory reform and energy reform don't stand up to scrutiny
It has been difficult to watch as for more than a quarter of a century the right has vilified Mrs. Clinton with many bald-faced lies that became the "facts" surrounding the former first lady, senator and secretary of state.
This Week's Circulars
To view money-saving ads
For as little as $3.49*