Recent Stories
Chalk it up to first-game jitters.
The St. John Paul II Catholic Lions won the battle of the big cats on Friday, Aug. 27, defeating the Kingman Academy of Learning Tigers 20-6 in a dual high-school football season opener played at Southside Park.
Lots of people like 2-1 baseball games. Lee Williams coach Patrick O'Boyle isn't one of them, at least when he's in the dugout.
As far as moral victories go, this one was as good as As far as moral victories go, this one was as good as it gets.it gets.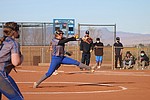 Abbie Bean went 4-for-4 with a homer, two doubles, three runs scored and three RBIs to help Kingman Academy hammer visiting Arizona Lutheran in high school softball Friday, April 9.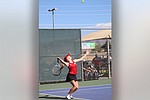 They say all good things have to come to an end, and the Lee Williams High School girls tennis team's winning streak is no exception.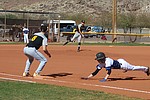 In a high school baseball game that turned into a marathon, Kingman Academy won the sprint to the finish.
Senior pitcher Lilianna Valdivia threw a three-hitter and struck out 10 batters as the Kingman High School Lady Bulldogs softball squad stayed perfect at 7-0 with a 5-2 win over Wickenburg on Tuesday, April 6.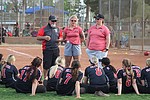 Just like one bad apple, one bad inning can spoil the whole barrel.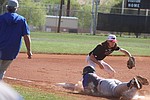 A Moon Valley High School baseball game doesn't last as long as the average Little League game.