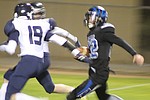 KINGMAN – Kingman Academy High School will have to settle for a moral victory.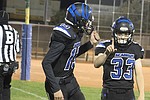 It was the kind of night when you take a photo of the scoreboard, if the scoreboard is working, that is.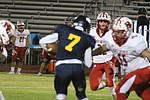 River Valley scored early and often. Kingman scored belatedly, and only occasionally.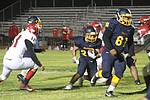 The good news? The Kingman High School football team's offense exploded for 38 points on Friday, Oct. 16.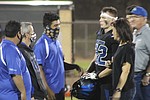 The highlight of the night was halftime, when Kingman Academy High School football, dance and cheer team members were honored on Senior Night.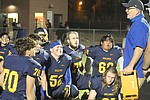 The scoreboard was broken, their head coach was out with health issues, and their opener had been delayed for a month by a pandemic.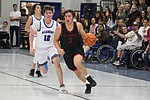 Rising to new heights
Hard work, toughness and talent pay off for Kade Juelfs, who will play basketball at Western Colorado University
Juelfs already knows the fast-paced style of basketball favored by Western Colorado head coach Bradd Schafer's Mountaineers.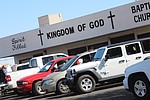 You might say the answer was heaven-sent.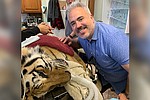 The guy who had the proverbial tiger by the tail has got nothing on Jason W. Lowry, DDS, and the staff at Cerbat Dental Group in Kingman.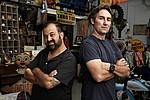 They want to come on to your property and cull your collectibles, scour your storage shed, pick through your yard, and poke through your barn.
Clark Griswold (Chevy Chase) had 25,000 lights on the property in the holiday movie classic "Christmas Vacation."
A tradition that started in Philadelphia to honor fallen law enforcement officers and firefighters will continue in Kingman for a second year.
The Kingman resident and owner of Preston Investments has bought every ticket for the first two showings of the new Star Wars movie in Kingman.
Tony Trifiletti and Roger Clark of the passenger-rail advocacy group All Aboard Arizona brought their save-the-trains campaign to Kingman on Tuesday, Oct. 29.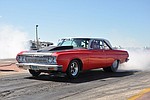 The Route 66 Kingman Street Drags, where the rubber both meets and heats the road, are back.