Recent Stories
Another 28 new cases of coronavirus were reported in Mohave County on Saturday, July 4 by the Mohave County Department of Public Health.
Another 89 cases of COVID-19 in Mohave County were reported by county health officials the evening of Thursday, July 2
The case count is rising but the death toll from the coronavirus has been holding steady in Mohave County.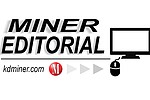 It got kind of quiet around here during the first three months of the coronavirus pandemic.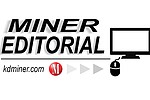 A sidearm. A TASER. Handcuffs. A bullet-proof vest and a high-performance vehicle.
After holding a sunrise-to-sunset event on Tuesday, June 2, local Black Lives Matter protesters will gather again in Locomotive Park, 310 W. Beale St.
Friends and family members of Christopher Pimienta, 30, say the missing Scottsdale resident was headed through the Kingman area on his way to a relaxing weekend on the lake on Saturday, May 2.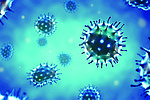 Another Kingman-area resident has passed away from complications of COVID-19, bringing the death toll to 16 in the Kingman service area and 22 in Mohave County.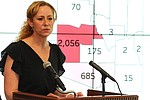 Arizonans who believe they have been exposed to COVID-19 can now get tested.
Four more COVID-19 cases were confirmed by the Mohave County Department of Public Health shortly after 5 p.m. Tuesday, April 28, bringing the county total to 105.