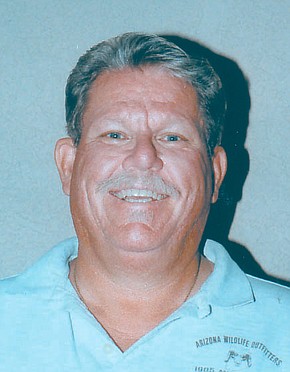 Don is a native Arizona resident who has spent his entire adult life (except for 2 years 9 months and 13 days in Uncle Sam's Army) pursuing his passion of enjoying the great outdoors of Arizona. Don worked as a law enforcement officer for over 15-years after his stint in the U.S. Army. After an on-the-job injury forced his retirement from the law enforcement field, Don decided to start a business to help others who enjoyed the great outdoors as much as he did. Working with his friend Larry Sallee, Don started Arizona Wildlife Outfitters in 1987 in Kingman.
Recent Stories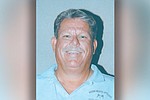 Recently I got a press release from the Arizona Sportsman For Wildlife Conservation explaining how they have issued grants with money derived from the sale of Arizona special license plates.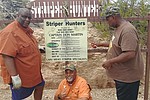 As you may be aware, the striper fishing has been phenomenal this summer at Lake Mead.
On my many fishing trips to Lake Mead this summer the primary fish we have sought is the striped bass. The lake is full of them and we usually catch a lot. But with the variety of baits that we use for stripers, we often catch channel catfish, and occasionally yellow bullheads.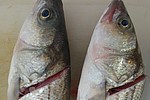 The past few weeks we've done stories on how to become a better striper angler on Lake Mead.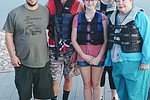 I am fortunate to have a number of people I call friends, and the Mussmann family that hails from Clinton, Iowa are among them.
I am very skeptical of a lot of today's youths and the "you owe me" attitude that seems to be prevalent in our society.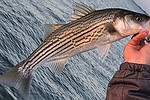 As part of a continuing series on how to be a successful striper angler on Lake Mead, this week we'll discuss the kind of bait you will want to use and how dry ice will play an important part of the overall success of your angling trips.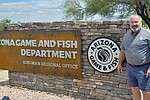 After 14 years of working for the Arizona Game and Fish Department in Region 3, long-time Kingman resident Gregg Cummins is retiring.
Last week I wrote a story about the use of submersible green LED lights to help catch stripers on Lake Mead.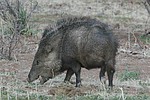 The deadline to apply for deer, fall turkey, fall javelina, fall bison, bighorn sheep and sandhill crane is coming soon.