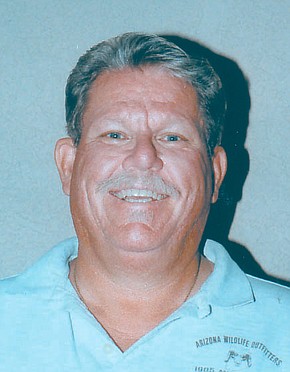 Don is a native Arizona resident who has spent his entire adult life (except for 2 years 9 months and 13 days in Uncle Sam's Army) pursuing his passion of enjoying the great outdoors of Arizona. Don worked as a law enforcement officer for over 15-years after his stint in the U.S. Army. After an on-the-job injury forced his retirement from the law enforcement field, Don decided to start a business to help others who enjoyed the great outdoors as much as he did. Working with his friend Larry Sallee, Don started Arizona Wildlife Outfitters in 1987 in Kingman.
Recent Stories
With the current drought situation in the southwest, including Mohave County, it looks like the water level at Lake Mead will continue to drop. It is forecast that the level will drop at least another 5 feet before the start of the new year.
With a full slate of hunts scheduled for this fall that started with a dove hunt yesterday, I recently had the opportunity to go on one last striper fishing trip on Lake Mead.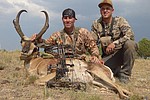 A Kingman archer enjoyed success on opening day of his long-awaited archery antelope hunt recently.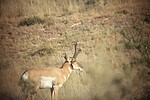 The fall 2020 big game hunting seasons have started, with archery deer and archery antelope opening last Friday, Aug. 21.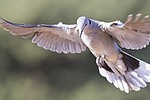 The fall dove season of 2020 will start Tuesday, Sept. 1 statewide. Hunters who are going out to pursue these fast-flying birds need to be aware of the regulations.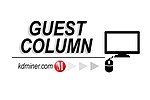 I read with interest a story in the Kingman Miner on Aug. 7 entitled "BLM to gather Black Mountain Burros."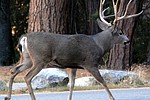 The long-awaited archery deer season will open on Friday, Aug. 21 in many game management units in northwestern Arizona.
If you are a regular reader of this column you know I have been telling everyone that the striper fishing at Lake Mead has been going downhill for about a month now.
Have you ever wondered when and how striped bass got into the Colorado River including Lakes Mead, Mohave and Havasu?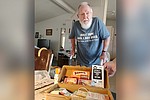 This is a story about how a bad fishing experience 61 years ago has led to a local man wondering why he has carried an old tackle box with him.