Fionda Williams Brock
Miner Movie Reviewer
Recent Stories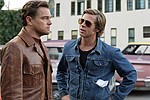 Tarantino returns with what he believes is an intimate portrait of the demise of the Golden Age of Hollywood during his childhood in 1969 as seen through the caricatures of two almost-washed-up actors.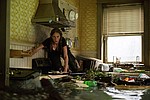 Anyone who lives along hurricane coast will notice all the wrong moves that are made in "Crawl," where a congregation of gators stalks a house in Louisiana under a hurricane watch.
Annabelle is back for her third romp at mayhem.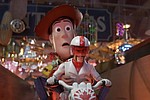 Picking up from the end of "Toy Story 3," Sheriff Woody is desperate to maintain his philosophy that a toy's duty is to their kid.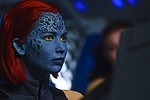 Let's face it. Marvel holds a begrudging attitude toward character development for their female movie heroines. Despite hundreds of female superheroes in the Marvel canon with extensive, full-featured back stories that span half-a-century, only two have made it to the big screen in their own films.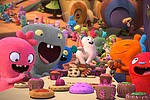 "UglyDolls" feels like an extended YouTube kids' video with Jumpscape songs performed by a cast of well-known entertainers
"The Curse of La Llorona" intends to immerse viewers in a murky underworld and drown them in trepidation and dread. Instead, audiences receive a rearrangement of "The Nun" and "Momma" lavished with a stunning female-led, Latinx cast that suffers from anemic spirituality and the conversion of a culturally complex folk tale to rudimentary movie-making capitalism. Somehow this is supposed to fit in "The Conjuring" universe.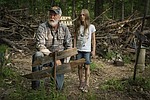 We live in a time where children are lost to accidents, mass shootings and domestic assaults. So, it is inadequate that Stephen King's cult classic, "Pet Sematary" would be regurgitated as a blisteringly tame remake.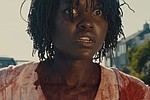 Jordan Peele's créativité noire is back with another cerebrally gymnastic movie in "Us."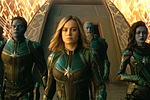 Nostalgia abuse continues in Marvel's "Captain Marvel." It's 1995 and Vers (Brie Larson) falls through the roof of a Blockbuster Video store.