Recent Stories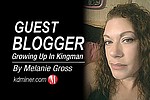 I just read yet another article about a female teacher in Arizona that was fired for having an inappropriate relationship with a sixth-grade male student.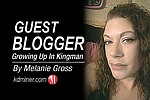 With Thanksgiving and full bellies behind us, we are getting ready for Christmas.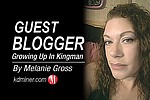 It's eleven at night, I'm watching "Sons of Anarchy," a new favorite show I began watching on Netflix yesterday, and I'm still not tired enough to sleep. (As I yawn)
Hello everyone, my name is Melanie and I'm a new guest blogger for the Kingman Daily Miner.