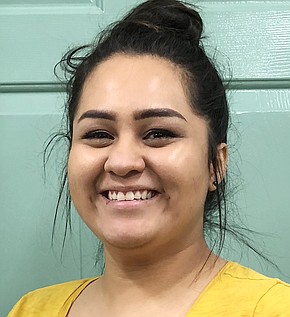 Vanessa Espinoza
Reporter
928-753-6397 Extension: 5267
Recent Stories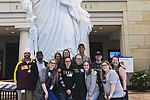 Court is in session. The case being discussed is about two students who sit on different ends of the guns-in-school debate.
The Mohave County Fairgrounds had a busy weekend with the Home and Garden Business Expo in town. The expo had various vendors for families that are looking to upgrade their home with a new spa pool, couch, and mattress or wall décor.
For many, Easter is the day to get together with family and celebrate the resurrection of Jesus Christ. For others, it's time to spend time with one another to look for Easter eggs and take photos with the Easter Bunny.
Children of all ages demonstrated their skills, beauty, poise and personality on the stage during the Starkydz "Wish Upon A Star" Pageant.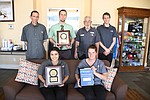 The hospitality industry is there to provide travelers and commuters a place to kick their feet up and lay their head down. To provide exceptional services, customer service is key in the industry.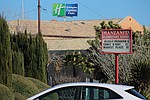 In order for children to start on their first day of school, they must be vaccinated. However, in Arizona, parents and guardians can opt out of providing proof of vaccinations for medical reasons or personal beliefs.
The Easter bunny is hopping into town to leave a few hidden treasures for the children in Kingman.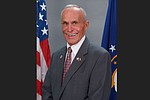 Mohave Community College Small Business Development Center is hosting another seminar for community members.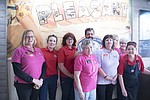 During Jersey Mike's Subs 9th annual Month of Giving, which takes place during March, nationwide it raised a record amount of $7.3 million for charities, but here locally, $6,422 was raised and it's all going to the Kingman Cancer Care Unit.
Students from grades first through fifth in the accelerated math classes at Manzanita Elementary took an hour out of their Thursday to do some math to raise money for St. Jude Children's Research Hospital.
This Week's Circulars
To view money-saving ads
For as little as $3.49*