Recent Stories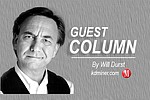 The argument is the president cannot commit obstruction of justice, because as chief law enforcement officer of the United States, he is the justice department. King Donald.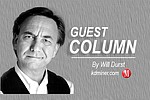 You won't want to miss Season 3. But don't worry, you won't be able to.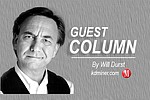 Normally, focusing on a person's physical characteristics is considered out of bounds, and just not cricket, but because Donald Trump's favorite weapon is denigration, we've decided to play by his rules.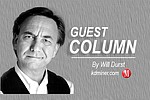 Traditionally, the present for a first anniversary is paper, but you don't need any more of that, considering the voluminous file cabinets full of documents already collected and stashed in triple-locked, humidity-controlled warehouses all over the leaky swamp that is Washington.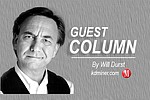 Easter is a most peculiar holiday, which is saying something, considering so many other religious festivities litter our calendar.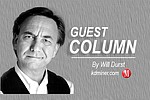 Okay, Democrats, settle down. Drop the confetti and back away from the champagne. Stop punching each other in the arm, making with the whoop-whoop noises.
By Will Durst, National Columnist
March 19, 2018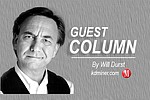 It's been quite a year, the exact reverse of that whole "time flies when you're having fun" thing.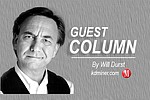 An avalanche of revelations concerning public figures engaging in various sexual assaults has tumbled down upon our heads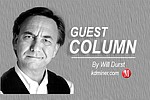 Considering the severity of the cascade of disasters descending upon us lately, we should thank our lucky stars we're able to talk about them.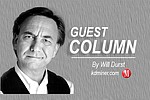 Most presidents try to avoid controversy by painstakingly parsing their words like a fifth grader conserving an allowance at the county fair.